Waterfall Construction and Installation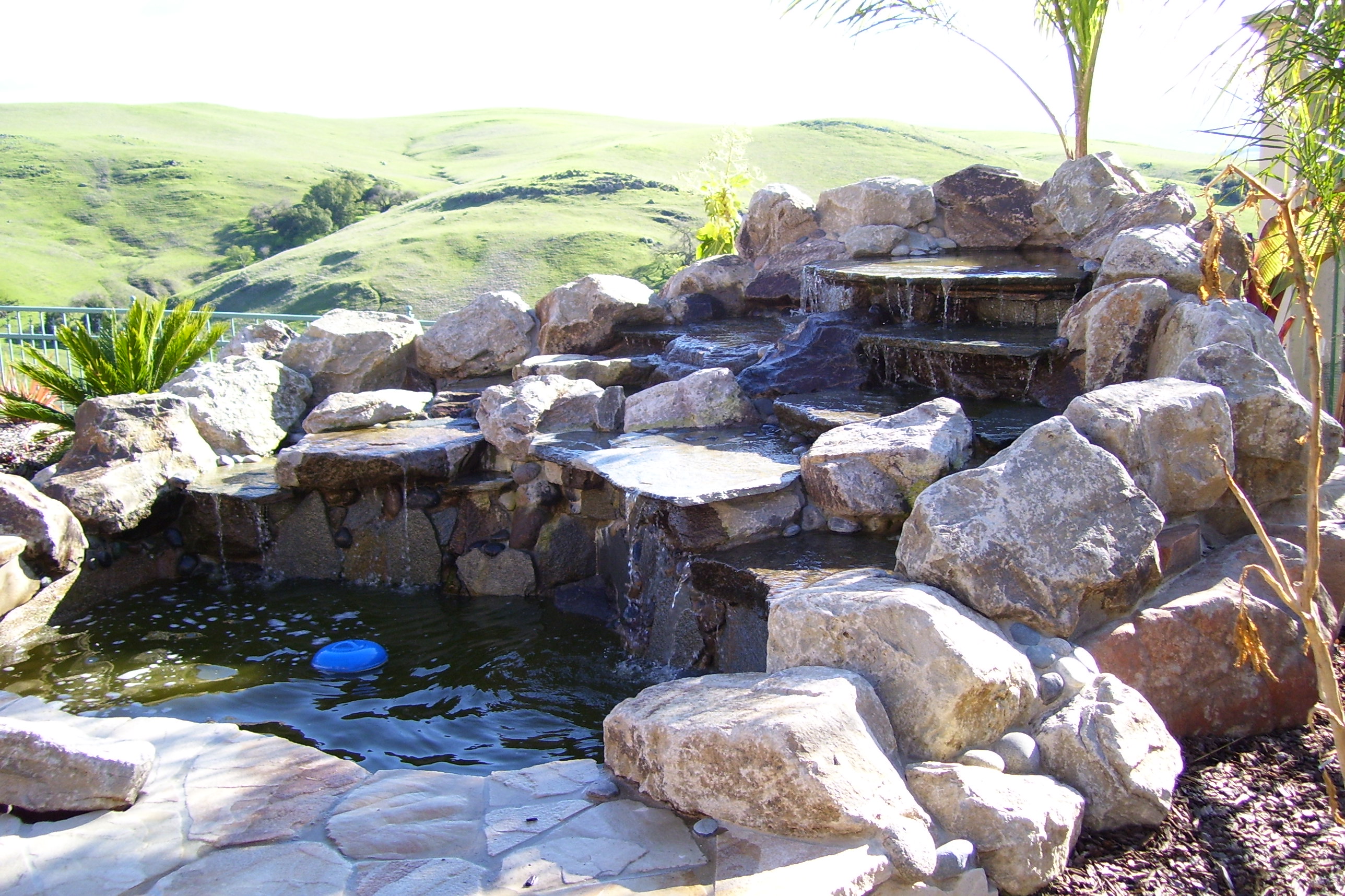 PGS Landscape especially enjoys the installation of water features - especially waterfalls. Nothing quite provides the elegance and natural presence that a well constructed waterfall does. Top off your landscape project with a waterfall constructed from stone, concrete, or anything you can imagine! We have extensive experience designing and constructing custom waterfalls.
Our waterfalls are very unique and efficient. We practice efficient water recycling methods, including using solar power to run pumps. It has taken us many years to perfect the process of creating relaxing, soothing, and aesthetically pleasing waterfalls, but it has been worth the trials. We are very proud of our skill and work, and strongly encourage you to take a look at our portfolio.
If you can picture it, we can build it!
If you are interested in receiving more information about waterfall construction, please give us a call at 831.254.3447.