Scotts Valley Landscape & Maintenance - Elegant, Professional, and Green Landscape Solutions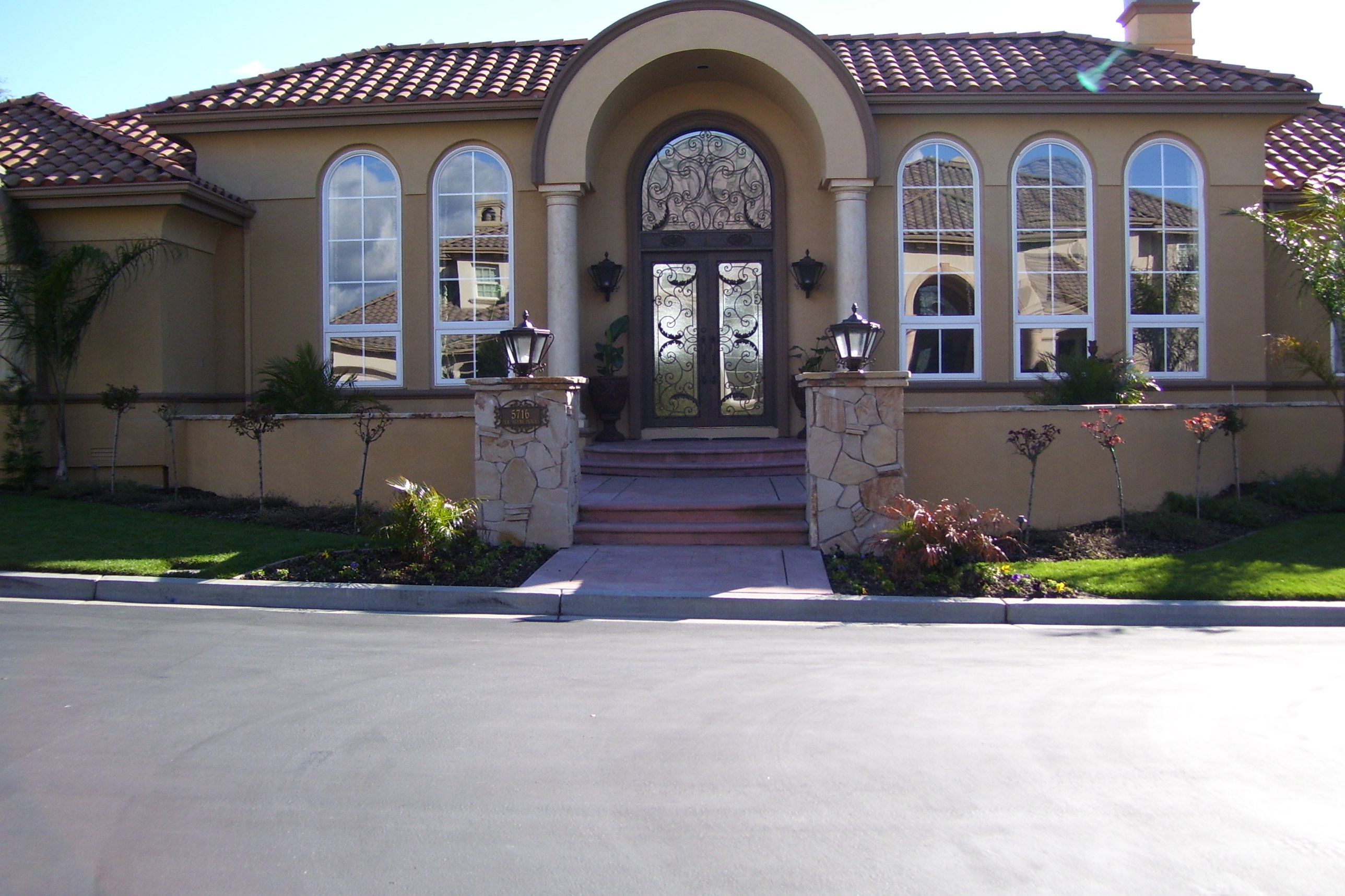 PGS Landscape specializes in residential landscape construction and commercial landscape construction & maintenance in the Scotts Valley, CA general area. A house isn't truly a home until it has a beautiful yard to go along with it. PGS recognizes this and works with its clients to design, construct, and maintain the most beautiful, efficient, and green landscapes in the Scotts Valley area.
PGS understands the impact inefficient utilities and landscapes can have on the environment. We make it a priority to use the most environment-friendly materials to help maintain and beautify the surrounding nature. We work hard to utilize solar technology to power water pumps, sprinklers, and even timing systems. PGS also uses best practices to use water efficiently and sparingly, to preserve our environment & water supply during this drought.
Scotts Valley Drought Tolerant Landscape
If you're especially interested in combating the current drought, please check out our
drought tolerant landscape solutions
. .
Besides improving the aesthetic appearence of your yard, PGS can also help turn that yard into money! It is estimated that a good landscape job can improve value of a home up to 30%! However, here at PGS Landscape, we do not just provide "good" landscapes. We design and create unique, elegant, homey landscapes that are guarenteed to impress your neighbors and leave visitors with an unforgetable first impression.
Scotts Valley Landscape Construction
PGS Landscape specializes in landscape construction - more specifically hardscape, lawn installation, irrigation system installation, and much more. We have built many beautiful and high quality waterfalls, retaining walls, patios, outdoor kitchens, fences, benches, and ponds in the Scotts Valley area. Our expertise extends back 31 years, so you can be confident that we know what we are doing.
Waterfalls, Pools, and Ponds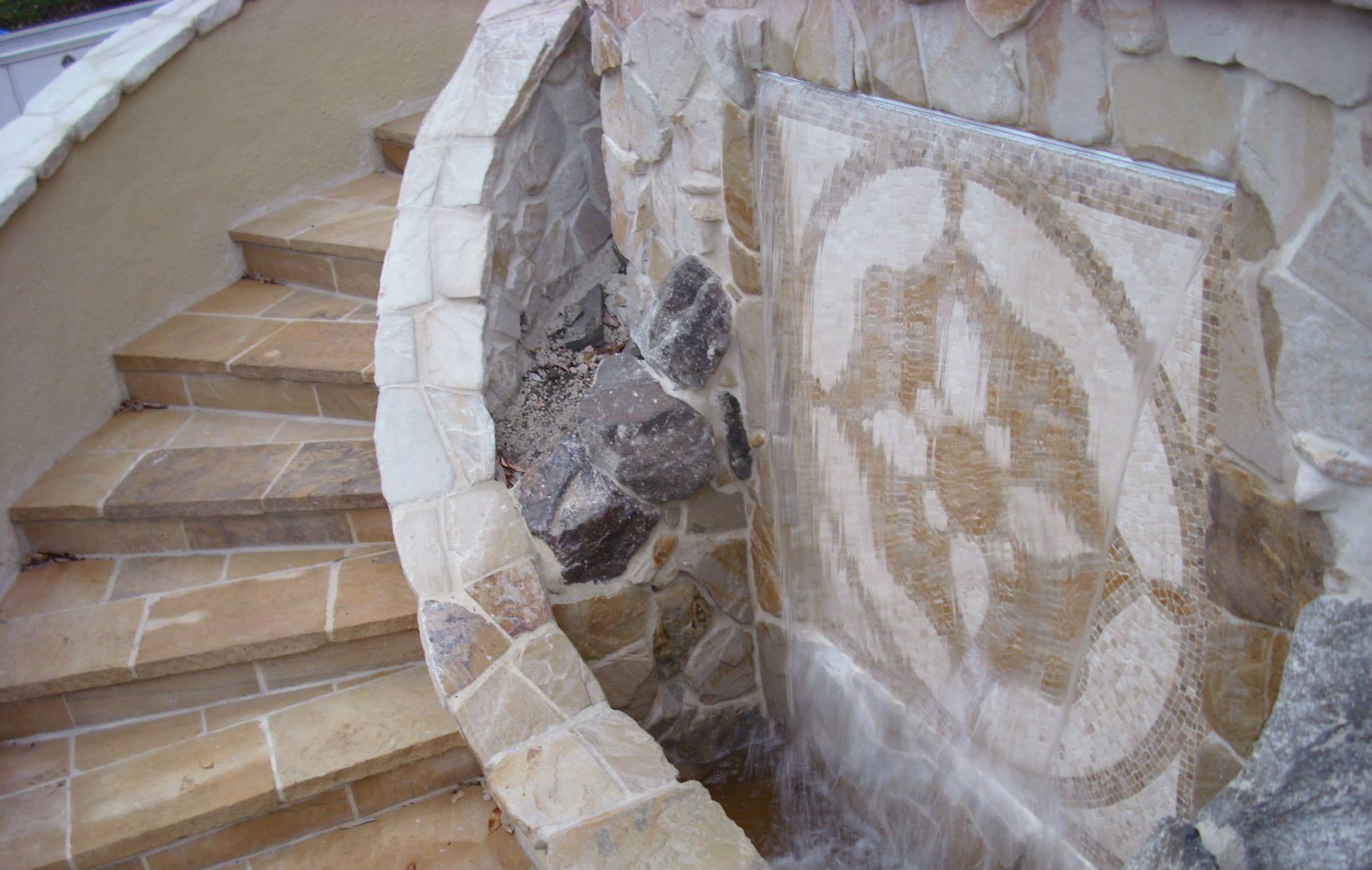 Our personal favorite elements to implement are water features. A water feature can truly pull together a nice landscape and turn it into a beautiful and charming landscape. Our waterfalls are completely custom & unique, and we encourage you to take a look at our
portfolio
to see how they can enhance the look of your yard. Our waterfalls integrate seemlessly with the surrounding landscape and nature, and improve the overall appearance of your yard.
Outdoor Kitchens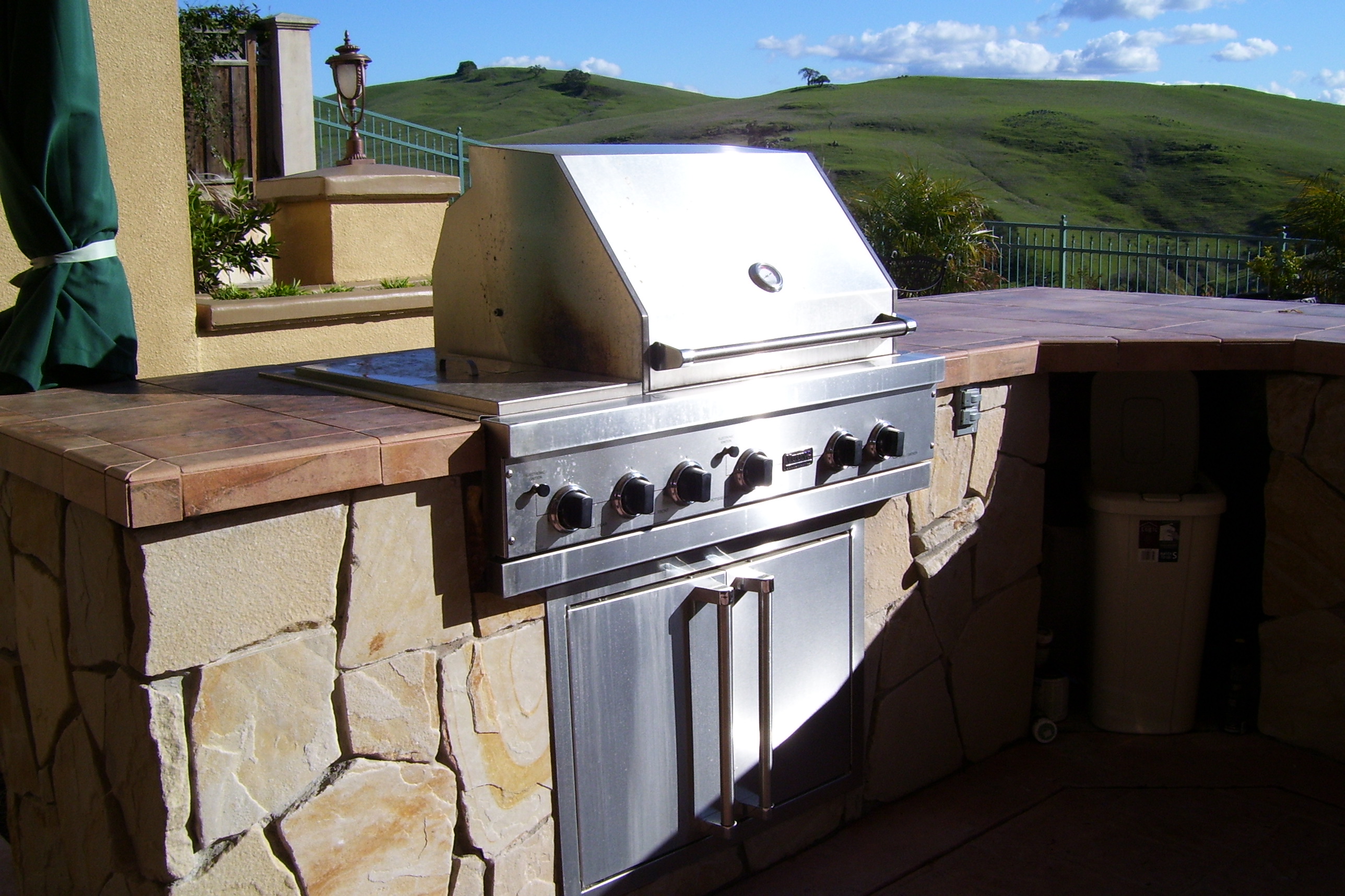 Nothing quite screams summertime like an outdoor kitchen/barbecue. Adding a kitchen to your backyard is stylish and very useful. Host a neighborhood barbecue and forget using a small, insufficient grill. Our outdoor kitchens include sinks, barbecues, fridges, and even cabinets. We typically construct these using flagstone and stained concrete; however, the options are endless. Have a fun summer and entertain your friends and family with your new outdoor kitchen!
Scotts Valley Commercial Maintenance
As of June 2014, PGS Landscape has discontinued its residential maintenance service. However, PGS still offers commercial maintenance options, providing service of apartment complexes, churches, home owner assosciations, office buildings, condos, and more in Scotts Valley and the surrounding areas. Full maintenance services include leaf removal, plant trimmming, tree trimming, lawn mowing, parking lot and common area blowing, and general cleanup of properties.
Complete List of Services Offered in Scotts Valley
Fences
Benches
Arbors
and more!
If you are interested in receiving more information about our landscape services in Scotts Valley, please give us a call at 831.254.3447.
Links you may find interesting: