Santa Cruz Drought Tolerant Landscape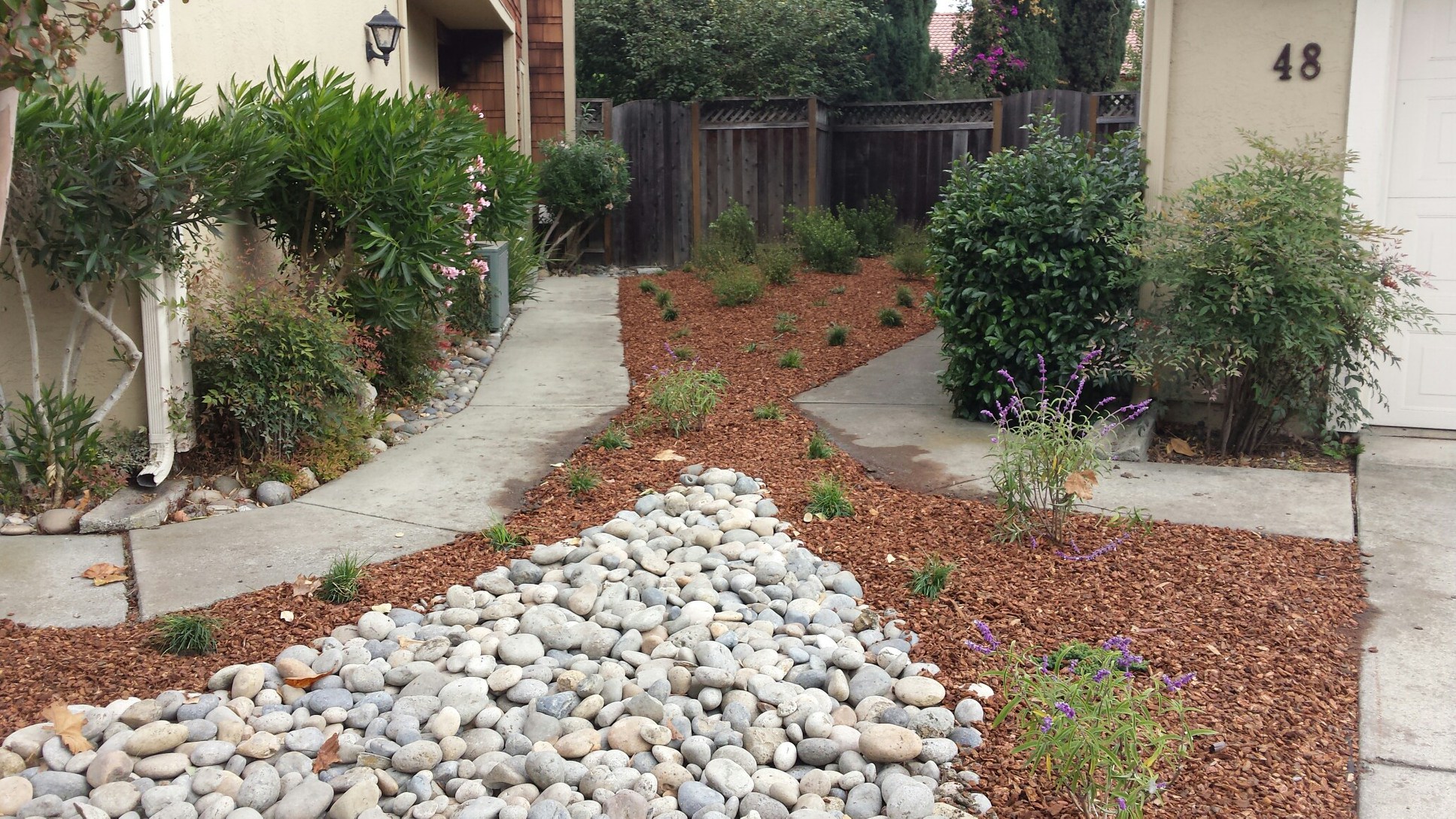 Unless you've been living under a rock, you have noticed that we are in a drought — a serious one at that. Water districts throughout Santa Cruz are implementing tough restrictions and penalties on those who consume too much water, often due to their current landscape. Just because you are now limited on the amount of water your landscape can use, doesn't mean that your yard has to be ugly.
PGS Landscape's arsenal to combat this drought includes many time-tested and proven methods. This drought doesn't have to ruin your yard!
Streamlining Irrigation
With our 31 years of experience, we've dealt with multiple droughts and have learned a lot of invaluable lessons. When designing a drought tolerant yard, we always focus the majority of our time on the irrigation system. A good irrigation system will determine whether your Santa Cruz landscape is a water hog or water saver. We use drip irrigation and carefully controlled sprinkler systems to make sure that your plants and lawn are getting enough water while wasting none. Poor irrigation systems is the number one culprit of a water hog yard, and at PGS we've mastered the art of eliminating this problem.
Artificial Lawns
One of the most popular landscape solutions to this drought is the installation of artifical lawns and turf. An artificial lawn requires little to no maintenance, and best of all, no water! Although they come at a steaper installation price as opposed to sod lawn, they will save you time, money, and water in the long-run. At PGS Landscape, we've been installing artificial turf since it existed and can set up a lawn so nice, you'll swear it's real grass!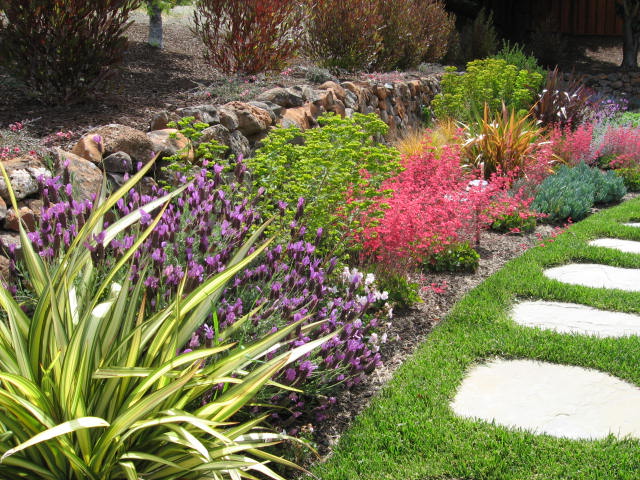 Drought Tolerant Plants
Another way to make your landscape even more efficient is through the installation of drought tolerant plants. Drought tolerant plants require little water while remaining a stunning landscape feature.

If you are interested in receiving more information about our drought tolerant landscape solutions in Santa Cruz, please give us a call at 831.254.3447.