Retaining Walls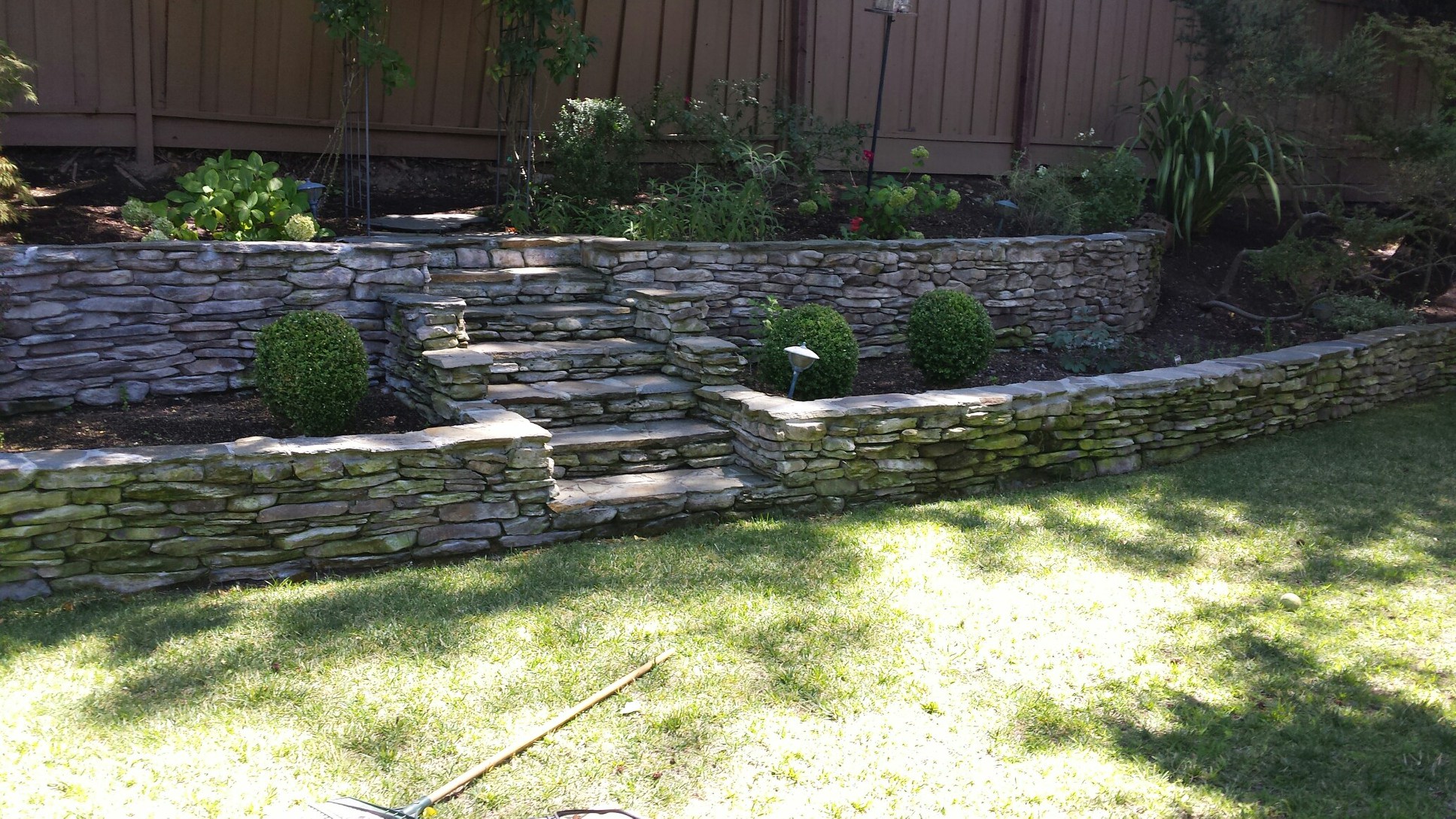 Retaining walls are best used to increase space on hillsides. Contain the loose dirt above and increase the area of your yard.
Retaining Wall Stone
PGS builds retaining walls out of many materials. It is imperative that all walls are build to the latest standards and are extremely strong. We use nothing but the best core materials, and design the exterior with beautiful stones and rock. See some of the materials we typically use to design & build retaining walls below.
Retaining Wall Stone Retailer
Concrete Retaining Walls
Concrete retaining walls are a simpler, stronger solution for expanding your outdoor living area. Conrete retaining walls can be colored to match the surrounding landscape.
Please note, if your retaining wall is above four feet tall, some counties may require a permit to build.
If you are interested in receiving more information about retaining walls, please give us a call at 831.254.3447.