Patios & Outdoor Living Areas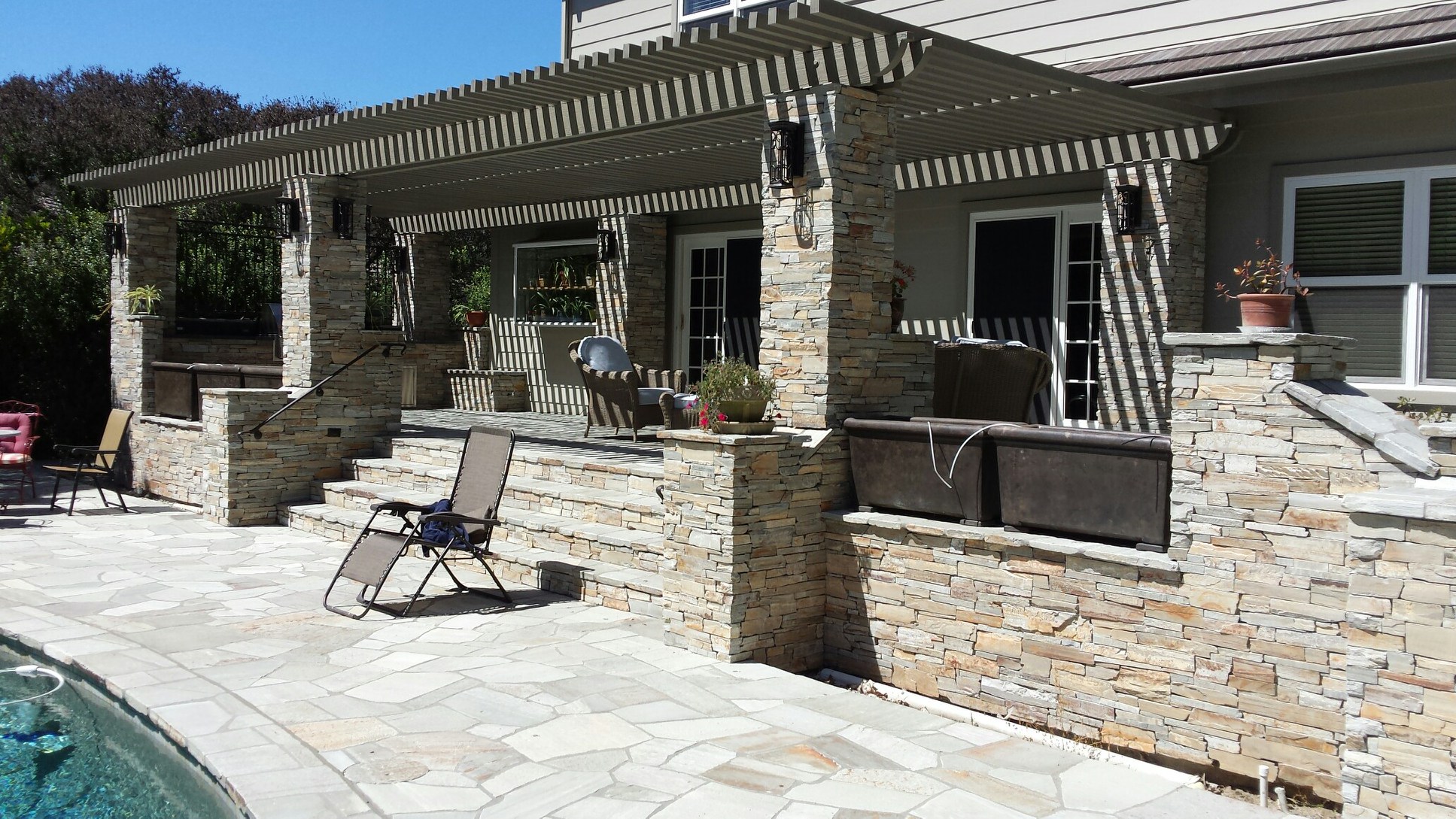 The most popular landscape element we design and implement is a patio or outdoor living area. Outdoor living areas extend the useability of your home to the outdoors and also aid in increasing overall home value. We take pride in all of our work, especially patios. Patios can add another dimension to your home and can help you entertain more people than ever before.
Patio and Outdoor Living Area Construction
When constructing patios, we will typically use materials such as flagstone, bricks, stained concrete, and more. Outdoor living areas will often feature landscape elements such as benches, water features, retaining walls, and more. It is imperative that patios are designed practically to best utilize space and existing infrastructure such as walls as irrigation systems.
Patios with Outdoor Kitchens
Some people will opt to have an outdoor kitchen constructed with their patio. For more information, check out our
outdoor kitchens
page.
Outdoor Living Areas with Entertainment areas
To go along with the patios, our clients typically enjoy some sort of area to entertain. This could be a fireplace, fire pit, or water feature. If you prefer, floor heaters or even outdoor heaters can be added to the design to provide warmth during the winter season.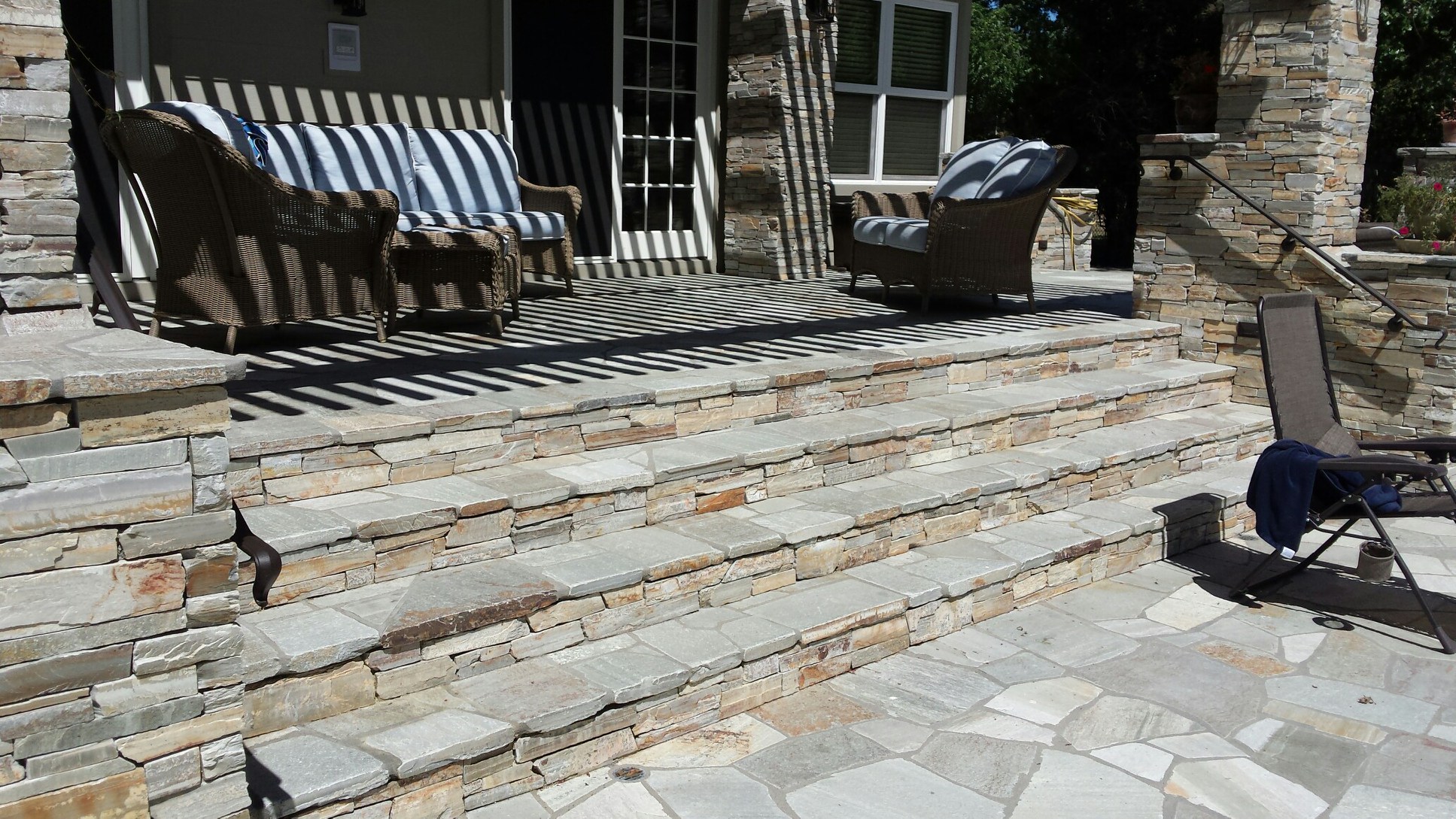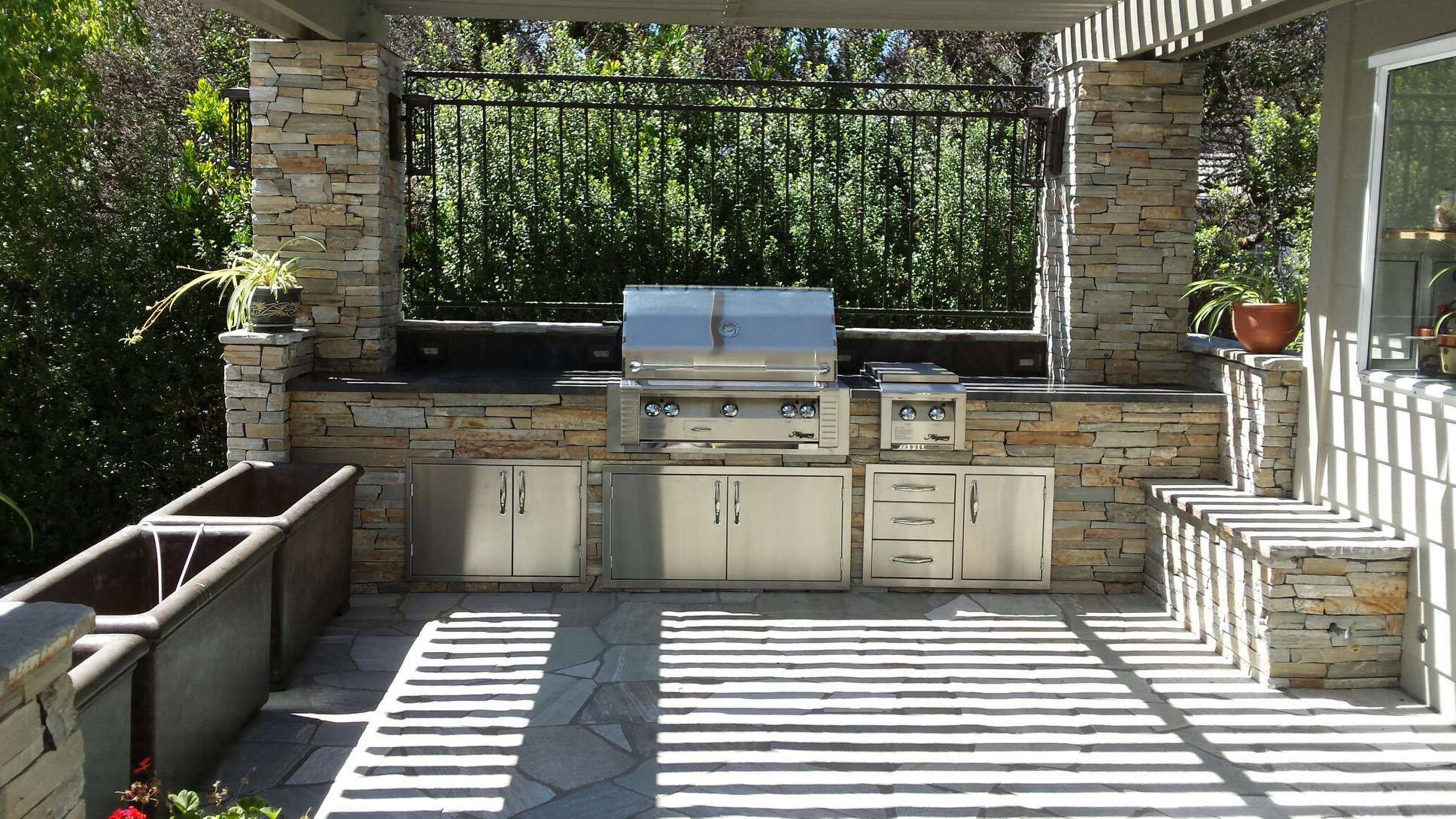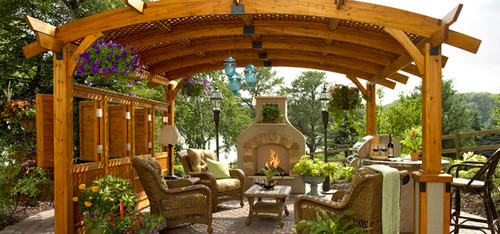 If you are interested in receiving more information about patios and outdoor living areas, please give us a call at 831.254.3447.