Artificial Lawns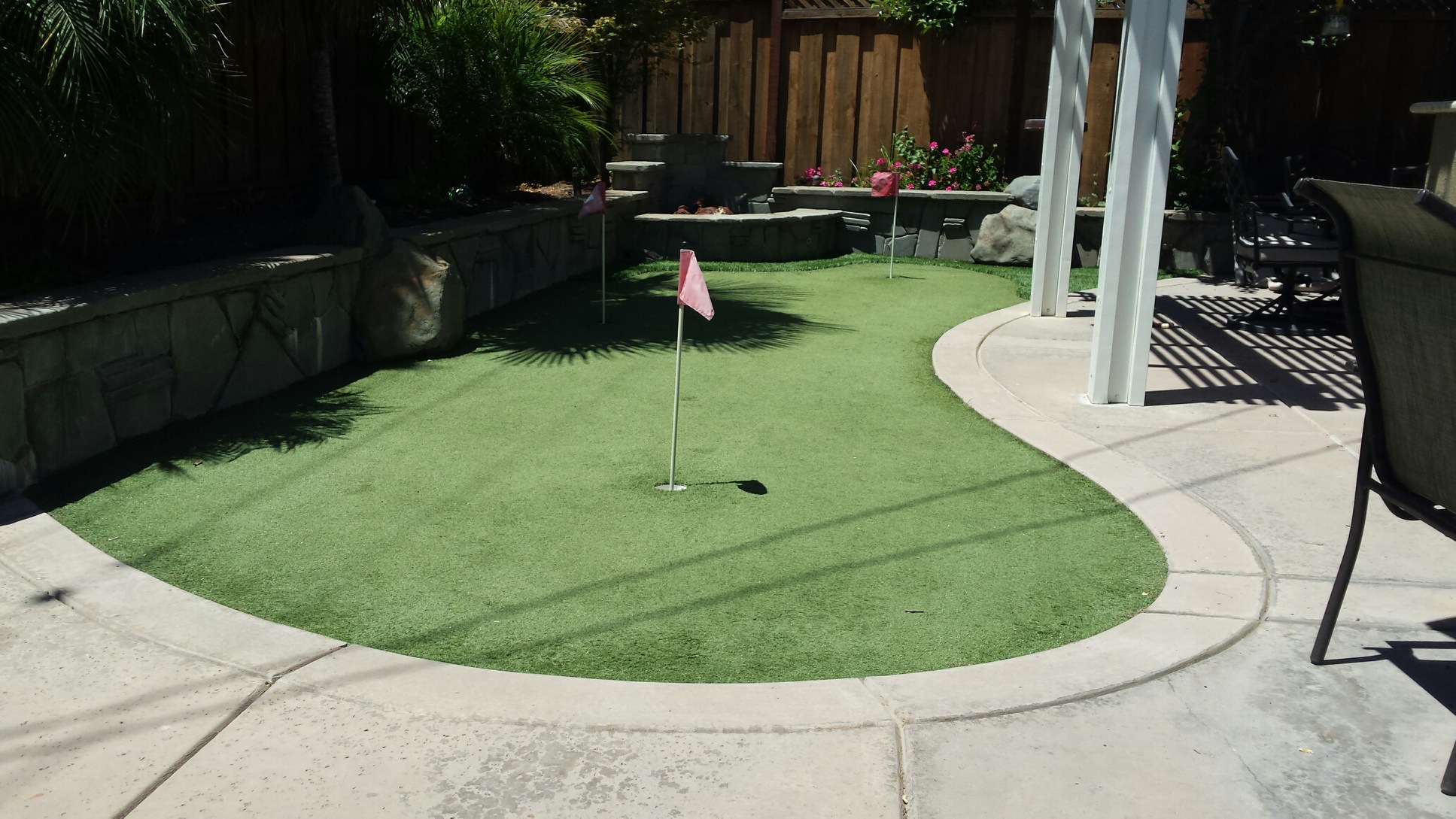 A lawn is one of the most noticable elements of a yard when making a first impression. However, sometimes the maintenance and costs assosciated with installing a sod lawn can be cumbersome. For this reason, an artificial lawn can be the right choice. Modern artificial lawns look shockingly similiar to sod lawns, and will save you water, money, and precious time!
Artificial Lawn Selection
We offer various different types of artificial grass, all from major manufacturers. Our artificial lawn solutions accomadate any yard at any budget. Our lawn selections include grass for children's play areas, putting greens, dog friendly areas, and more!
Artificial Lawn Re-landscapes
If you have already landscaped your yard and are looking to replace it, PGS Landscape can design and implement a new landscape that best fits your yard. We use the most efficient and modern landscape techniques, including implementing drought tolerant solutions. To save water and money, we implement drip irrigation with all new landscapes.
If you're an interested in Artificial Lawns, give us a call at 831.254.3447!