Landscape Construction and Commercial Maintenance for Santa Cruz, Aptos, Scotts Valley, Carmel and more!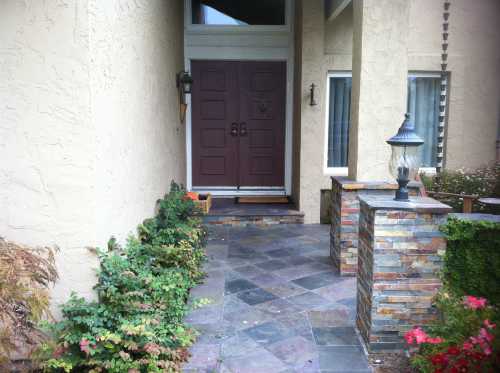 PGS Landscape specializes in residential landscape construction and commercial landscape construction in Santa Cruz, Aptos, Scotts Valley and Carmel general area. A house isn't truly a home until it has a beautiful yard to go along with it. PGS recognizes this and works with its clients to design and construct the most beautiful landscapes in the area.
In addition to making your home much more aesthetically pleasing, PGS can also vastly improve the value of your home! It is amazing, the value that a well constructed and thought out landscape can bring to your house. In fact, a correctly done landscape job can lead to a 30% increase in value of your home.
Landscape Construction
PGS Landscape specializes in landscape construction - more specifically hardscape, lawn installation, irrigation system installation, and much more. We have built many beautiful and high quality waterfalls, retaining walls, patios, outdoor kitchens, fences, benches, and ponds in the area. Our expertise extends back 31 years, so you can be confident that we know what we are doing.
Waterfalls, Pools, and Ponds
Our personal favorite elements to implement are water features. A water feature can truly pull together a nice landscape and turn it into a beautiful and charming landscape. Our waterfalls are completely custom & unique, and we encourage you to take a look at our
portfolio
to see how they can enhance the look of your yard.
Complete List of Landscape Construction Services Offered
Fences
Benches
Arbors
and more!
If you are interested in receiving more information about our landscape construction services, please give us a call at 831.254.3447.
Check out what people are saying about us on our testimonials page.